Looking for a good host? You've come to the right place. We've tested the majority of them and only have a few to recommend. We'll tell you the good and the bad about each so you can make an informed decision. Let's dive in, Yee-Haw!
Our Recommended Web Hosting For Your Site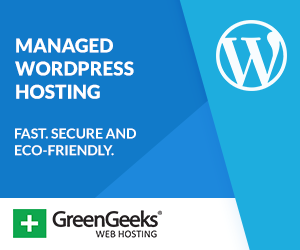 At Farm 6 Media, we care about the environment. We are working to transitioning our entire business to a carbon neutral status. You can do your part too by ditching those climate blind hosts that do nothing but try to line their own pockets. Give back with GREEN hosting by Green Geeks.
We moved most of our sites over to Green Geeks recently and found their service to be stellar. It would be best if you were a bit savvier for cPanel, but it is completely worth it to ditch the cumbersome dashboards that many hosts create. Using cPanel maintains a higher level of control over your entire website. And their tutorials are straightforward. Even if you aren't a developer, it's easy to set up a new site. The extra control you have allows you to control settings like automatic updates and backups without the need to get extra plugins or go through a tedious amount of control settings in WordPress. Just set it up from the start with a few clicks, and that's it; it's really that easy.
The other thing I really like about Green Geeks is that they have optimized their entire hosting service to work seamlessly with LiteSpeed cache and Cloudflare. So, the hosting isn't only cheaper than many competitors, it's better for the environment, and it's optimized for speed with caching and CDN. Really, why would you stay with other hosts? I don't see why anyone would. But at the same time, I'm afraid that if too many people find out how awesome Green Geeks is, the flood of clients might upset their services. Oh wait, they are all Green Geeks there and thus would have accounted for that with their Green Geekiness. So, no need to wait; make the switch to a better environmental host today.